131st Annual Convention 2023 
The Legion of Valor's 131st Annual Convention will be held 2-6 August 2023 at the  Crystal Gateway Marriott in Arlington, VA. 
The Legion of Valor of the USA will gather in Arlington, Virginia for their 131st Annual Convention. Each member of the Legion is the recipient of the Congressional Medal of Honor, Navy Cross, Distinguished Service Cross or Air Force Cross — our nation's highest awards for extraordinary heroism in combat. The Legion of Valor was founded in 1890 as the Medal of Honor Legion, and was chartered by Act of Congress in 1955. The Legion is the nation's oldest veterans service organization.
The Legion of Valor members span the ranks from Private to General yet hold in common the performance of a heroic deed in combat that sets them apart from all others. Only one in 20,000 combatants are recipients of these awards for extraordinary heroism.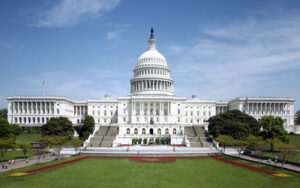 At the 131st Annual Convention, World War II fighter pilots, Korean War marines, Vietnam infantrymen, Iraq naval gunners and Afghanistan sharpshooters from 100+ years of age to 23 years of age will speak in ways that only a common bond permits. All faced extraordinary conditions in combat and were called upon to risk their lives above and beyond the call of duty — and did so without hesitation.
During their time in Arlington members of the Legion will visit local sites. A solemn Memorial Service is held for Legion members who passed on during the year. Each year the Legion says goodbye to 30+ members, most from WW II and Korea, who have reached their last retreat.
The Legion has a strong family tradition and members' spouses and children are regulars at conventions.
Learn more about the convention. Convention planning is underway. This site will be updated as new information becomes available.